It is always lovely to look back at a family party or other special event. However, if you are the one organising it, the preparation can prove very stressful. There is so much to remember and so many things to do, especially when it comes to organising the food.
Fortunately, it does not need to be that way. Our company has been providing fantastic hog roasts in Hertfordshire for more than a decade.
One phone call to us is all you need to do from there we will take care of everything and ensure your guests go home happy and well fed – we have many satisfied customers that will agree with us.
Hog Roasts for any Occasion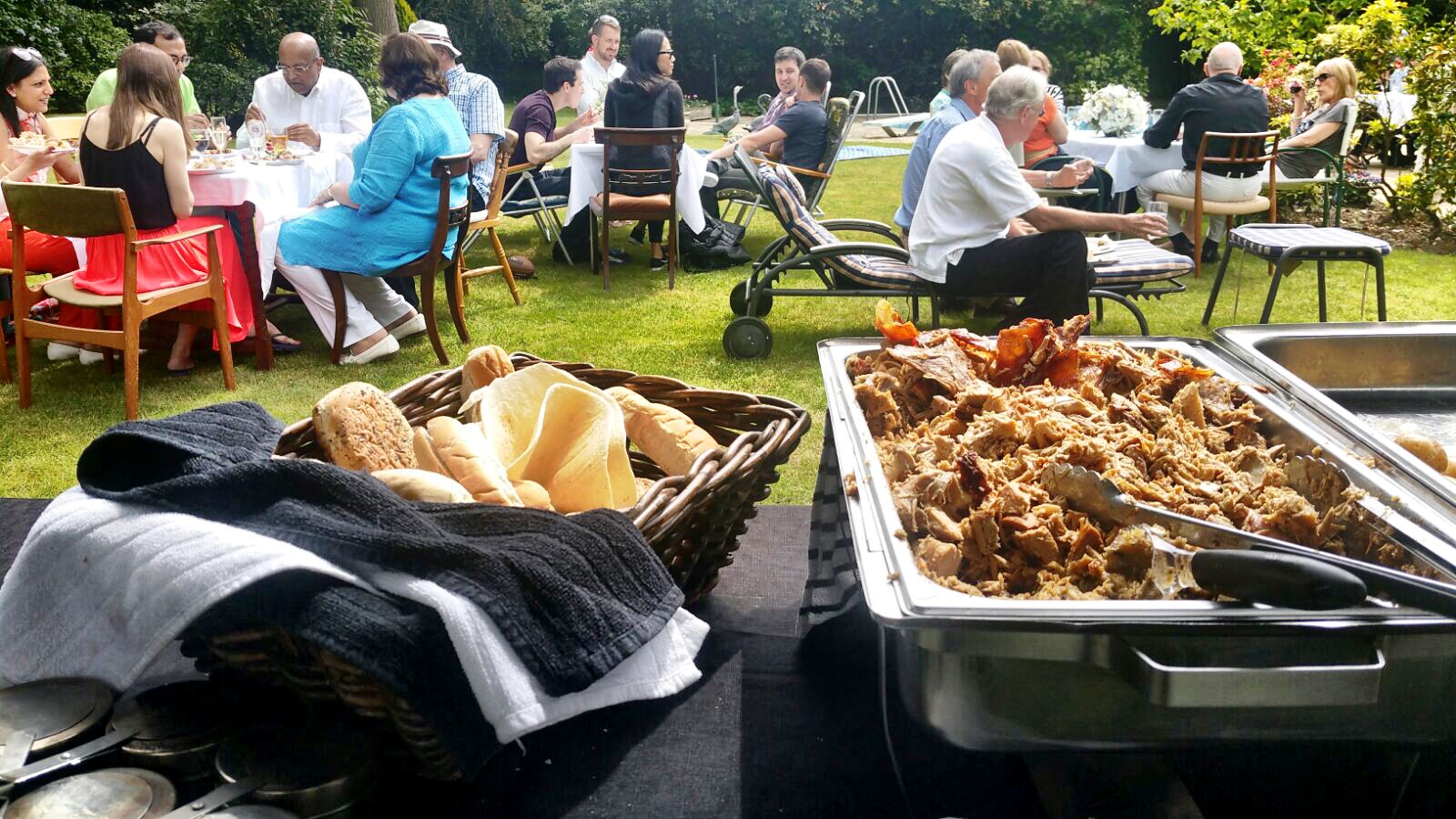 Catering for a big event is not easy; working out how much food is needed can be tricky and getting everything ready to be served on time and at the right temperature is hard. With a hog roast, these problems are solved. There is plenty of succulent meat available for everyone and the hog stays warm in the roaster, so even the last people to get their food get a hot meal.
At Hog Roast Hertfordshire we appreciate that tastes vary, so we also offer buffet food as part of our standard menus. Whatever the tastes of your guests, we can provide you with food that will delight them.
Our team of professional chefs use the best ingredients. All of it is locally sourced, so you always get good food that tastes wonderful.
We know that organising a special event can be stressful, which is why we offer customer support before and during the event. The Hog Roast Hertfordshire team's aim is to take all of the strain out of catering for party guests or event attendees.
Rent a Hog Roast Machine from us
It is even possible to hire a hog roast machine from Hog Roast Hertfordshire. You can buy and roast your own hog or let us provide one for you. On the day of your feast, we arrive with the machine and explain how to set things up and cook your hog. Once you have finished with the machine we collect it and take it back to our premises for cleaning.